The Observations.net Weblog
Entry Pages 1 2

Weblog Entry: A Typical Church That Illustrates the Problem
Reply 10:
Useful Idiots -

rusty moore has proven himself to be a satanist through his advocacy of mass moslem migration to the West. The goal of moore and his globalist masters is the destruction of historic Christian civilization. Do not be deceived, moore is no Christian. He is an agent of satan.

There can be no doubt that comrade moore is a liar. He claims that he is campaigning for religious freedom for all when he champions the building of moslem temples of satan. He even made the incomprehensible statement that failure to support moslem temples would cause people to go to hell. Communist rusty moore delivered this insane rant at the SBC 2016 Annual Meeting. moore's goal is to manipulate Baptists into slitting their own throats. That makes moore a demon.

Little "evangelical" churches such as raintree have sided with satanism through marching as obedient soldiers in the armies commanded by the likes of george soros, rusty moore, rick warren, et al. Such everyday "evangelicals" may not be literal satanists; instead, only serving as useful idiots for the satanist masters. Nonetheless, they are marching on the wrong side.


* posted by Robert on Sun 07/23/17
---

Weblog Entry: A Typical Church That Illustrates the Problem
Reply 11:
Human Trafficking and SBC Lunacy -
The lunacy of rusty moore knows no bounds. The diminutive one chastised President Putin for blocking the foreign adoption of Russian children. Why did President Putin do this? Because there is a huge child trafficking network in America and Europe run by satanists. Putin didn't want Russian children ritually sacrificed by hillary and her friends. Moore has never once spoken out against the epidemic of satanic child abuse, rape and murder in the West. Is moore complicit in the trafficking of children? (moore was a de facto hillary supporter.)
Here's another example of moore's insanity: In his twitter account, comrade moore said, "Praying for Sen. McCain, an American hero."
Neocon warmonger john mccain an American hero? I don't think so. Read Irish Savant's
Ode to Joy
. Here's a short excerpt:
What's that creaking sound I hear? Why it's the Gates Of Hell opening up to receive a prized new entry. Yes, John McCain has been diagnosed with inoperable brain cancer and, all going well, will die in agony some time over the next few months. Now they say you shouldn't wish serious illness on anybody. Karma and all that. But why not wish the very worst on the very worst of psychopaths? And that's what McCain is. A depraved, malevolent, degenerate, lying sack of shit.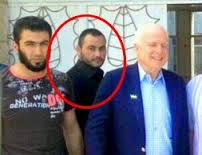 mccain pictured with "Israeli" mossad agent simon elliot / elliot shimon
aka abu bakr al-baghdadi (leader of isis)
Disinformation sites such as snopes, claim that mccain never met with bag daddy. As you can see from bag daddy's mugshot below, which was released by the U.S. in 2011, the guy pictured with mccain is the isis terrorist leader.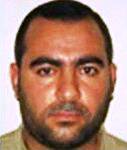 Check this
source
connecting bag daddy with his prior identity of simon elliot / elliot shimon.
* posted by Robert on Sun 07/23/17
---

Weblog Entry: A Typical Church That Illustrates the Problem
Reply 12:
- Comrade rusty moore, Dark State Operative
The diminutive one is on the board of the so-called "evangelical immigration table". The table, or chair, or whatever, is not a legal entity. It is a front group for george soros' national immigration forum, and is funded by soros. See the
following site for more information
.
A
Breitbart article
puts forward some interesting comments on the little communist. The article quotes national review as follows:
Russell Moore? He's one of the leaders of the Evangelical Immigration Table, a Soros front group pushing for Obama's immigration agenda. He's written that "our Lord Jesus himself was a so-called 'illegal immigrant.'" He's tweeted that a border wall is a "golden calf."
The article goes on to say:
As Breitbart News has previously reported, the Evangelical Immigration Table [EIT] ran a $250,000 advertising campaign in favor of Marco Rubio's Gang of Eight immigration bill.

Even National Review reported at the time, "The EIT is a project of the National Immigration Forum, which (according to its 990s, the IRS form for tax-exempt organizations) receives a substantial portion of its funding from groups backed by George Soros."

The group also has ties to Rubio GOP mega-donor Paul Singer [Jewish billionaire and zionist radical], another major open borders enthusiast.
As already noted in this thread, the diminutive one is president of the Southern Baptist Ethics and Religious Liberties Commission. But did you know that the
ERLC is listed as a United Nations non-governmental organization (NGO)
? (Note: Enter Southern Baptist in the linked search engine.)
This
UN document
explains that an organization must support the goals and aims of the UN to be listed as an NGO.
No Baptist in his right mind would have anything to do with communist rusty moore.
* posted by Robert on Mon 07/31/17
---

Weblog Entry: A Typical Church That Illustrates the Problem
Reply 13:
The calvinazis Come to Pillage and Burn -
raintree has become deeply involved in the "new calvinist" movement. Historic calvinazism, itself, is a gross distortion of the Christian faith for calvinazism denies the love of God. God is not loving or kind, and the overwhelming majority of humans were born to be damned. calvinazis speak constantly of "total depravity", but calvinazism, itself, is born of depravity.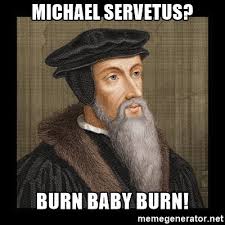 New calvinazism seems to be a combination of the worst of john calvin with the antics of the new breed of showboating "pastors".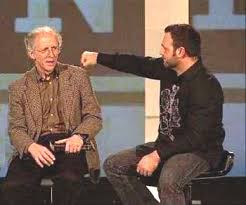 Internet writer Nate Sparks has penned an article entitled,
5 Reasons Not to Support New Calvinism
. Within the article he states:
New Calvinist movement is certainly known for focusing strongly on the authority and privilege of pastors above all else. Specifically, New Calvinism is known for its corrupt hierarchy and abusive personalities.
This type of movement attracts the worst elements. Gone is the old humble pastor who faithfully served Christ. In the old pastor's place, is a psychopathic showman. In another
article
, Mr. Sparks explains that the new calvinazi organization, "the [fake] gospel coalition" (affiliated with both the dever joker and his ten-year old kid rusty) has seen numerous pastoral abuse scandals - many of them involving sexual molestation and rape.
When researching new calvinazism, I have to shake my head in complete disgust. This stuff isn't even Christian. The god of calvinazism has all the love of the moslem god, allah, which is none. These clowns spend all their time throwing around made up theological terms like pigs rolling on their backs, flinging filth in a mud trough. They know their artificial theological terms, but they don't know God.
How sad.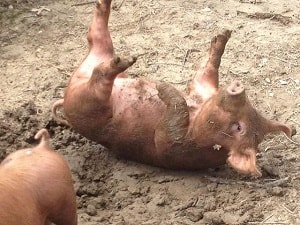 New calvinist "theologian"
----------
Note: calvinists and moslems essentially worship the same god. The primary difference is that one reveres john calvin as allah's chief prophet while the other reveres mohammed. They both worship a loveless god. Both believe in predestination or determinism. Both make their god the author of evil. If you wish to read a good comparison of the two similar religions, check this post at
Free Republic
.
Compare the following statements, the first two from mohammed and the second two from calvinazis:
"Say, Nothing will ever befall us save what allah has written for us." (koran 9:51)
"He whom allah guides is he who is rightly guided, but whom he leads astray, those are the losers… They have hearts with which they do not comprehend, they have eyes with which they do not see, they have ears with which they do not hear…" (koran:178-79)
"All things that happen in all the world at any time and in all history—whether inorganic matter, vegetation, animal, man or angels (both good and evil ones-- come to pass because God ordained them, Even sin- the fall of the devil from heaven, the fall of Adam, and every evil thought, word, and deed in all of history." Edwin Palmer, The Five Points of Calvinism, 1999
"God fore-ordains everything which comes to pass....God initiates all things, regulates all things...." Arthur W. Pink, The Sovereignty of God (Baker Book House, 1984)
* posted by Robert on Fri 08/04/17
Entry Pages 1 2
Are you willing to fight for Christian civilization?