The Observations.net Weblog
I Nearly Died
I came down with the flu in mid Feb 2019. To me, it was no big deal, I've had the flu many times. Bed rest always took care of it.
But my fever kept rising. I developed severe chills and eventually had trouble breathing. So my wife took me to the ER. They took chest X-rays and told me that I had double pneumonia. They put me in the ICU, administered 100% oxygen, and filled me with antibiotics.
But none of the antibiotics worked. My conditioned worsened. In a few days, they diagnosed me as having acquired (or acute) respiratory distress syndrome (ARDS) and a collapsed lung. ARDS occurs when the alveoli of the lungs become inflamed and filled with fluid. The death rate for ICU-acquired ARDS is about 50%.
My wife thought that I was going to die, but my mind ...
(continued)
* posted by Robert on Wed 04/03/19
Four Noxious Doctrines of Man
Calvinism - denies the love of God
Zionism - denies the equal worth of all human beings
Reincarnation - denies the eternal worth of the individual
Karma - denies the grace of God
The Apostle John wrote, "God is love". Anything that contradicts the love of God is not true.
calvinism is not true because it says that God created the majority of humans with the intent of damning them.
zionism is not true because it says that God is focused on one small quasi-ethnic group, and everyone else is an afterthought.
reincarnation is not true because the person called "you" or "me" is not important. Our soul or life-force will come back as another person or creature. The old person is gone. But Jesus said that God is ...
(continued)
* posted by Robert on Tue 01/08/19
WordPress Alternative
I personally find wordpress to be big and clunky. So I developed my own lightweight alternative as used for this site's weblog. It is fast loading and easy to use.
Following are some screen shots of the administrative pages.
The initial login page (Click on the pictures for a larger version):
Upon logging in, the member is presented with the following options:
The member version of the weblog contains ...
(continued)
* posted by Robert on Thu 01/03/19
Prayer at My Father's Funeral
I offered the following prayer at my father's funeral on December 22, 2018:
Lord,
Thank you for a life well lived. Our father loved You and he loved his wife and children. He worked hard to care for his family. He was a man of generosity and kindness, of Christian spirit who always thought of others.
He grew up in poverty in Arkansas. His family struggled and was sometimes homeless. He adored his mother, who held the family together. Our father attempted to join the navy at the beginning of WW II. But he was too young to join without his parents' consent, and his mother said, "No". But he was later drafted into the army, and fought in WW II. He served in the army corps of engineers in the European theater.
At the ...
(continued)
* posted by Robert on Sun 12/23/18
The Heresy of Calvinism
Quotes from john calvin's Institutes of the Christian Religion: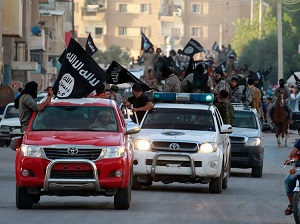 By his own words, john calvin expressed the belief that his god is the author of sin:
"Nor ought it to seem absurd when I say, that God not only foresaw the fall of the first man, and in him the ruin of his posterity; but also at his own [sexual?] pleasure arranged it." Book 3, Ch 3

"..it is very wicked merely to investigate the causes of God's will. for his will is, and rightly ought to be, the cause of all things that are." Book 3, Ch 23

"But since he foresees future events only by reason of the fact that he decreed that they take place,
...
(continued)
* posted by Robert on Sat 11/03/18
Prometheus and Satan
Both Prometheus and Satan were givers of knowledge. Prometheus stole fire and gave it to man. Prometheus, thereby, gave man all sorts of technological know-how. Satan talked Adam and Eve into eating from the Tree of the Knowledge of Good and Evil. Both Zeus and Jehovah were hacked off.
Prometheus is seen as a daring hero. His counterpart, Satan, is a destroyer.
So what is so dangerous about Prometheus/Satan? Has the knowledge this entity gave to man been good?
OK. My oldest grandfather was born in 1891. People still rode in horse-drawn buggies and lit kerosene lamps. World population was about 1.5 billion. People were probably doing some damage to the earth, but nothing irreparable as today.
So, how did man make the incredible leap in technology ...
(continued)
* posted by Robert on Tue 10/30/18
Jesus vs Paul vs James
Jesus issued direct calls to action.
A rich young guy came to Jesus and asked, "Good Master, what good thing shall I do, that I may have eternal life?" (Mat 19:16)
Jesus responded,
"If thou wilt be perfect, go and sell that thou hast, and give to the poor, and thou shalt have treasure in heaven: and come and follow me."
(Mat 18:21)
Jesus did not give the young man a theological formula. He left that to Paul, who would later write "For by grace are ye saved through faith; and that not of yourselves: it is the gift of God: Not of works, lest any man should boast." (Eph 2:8-9)
Does Paul's writing conflict with Jesus? No. Jesus did not teach a works salvation, in which your credits must exceed your debits, or ...
(continued)
* posted by Robert on Sat 10/27/18
The Destiny of the Soul
God is love. As such, God's default is to send the soul to heaven. Fundamentalists are so wrong, so very, very wrong. To them, God is harsh and angry, He is so holy that He is basically an obsessive/compulsive personality. There is an especially noxious brand of fundamentalists called calvinists. Some of these even believe that even babies go to hell because they inherited the guilt of so-called "original sin".
But God is nothing like that. He is love. He gives the soul every chance to go to Heaven. Only those who embrace evil and hate the good go to Hell, think ananius and caiphis, hitler, stalin, and mao, hitler clinton, and the like. They would ruin heaven if they were allowed in. They must be separated from the rest of us - that is hell.
Here are the ...
(continued)
* posted by Robert on Fri 10/19/18
Weblog software written by site author Robert
Are you willing to fight for Christian civilization?